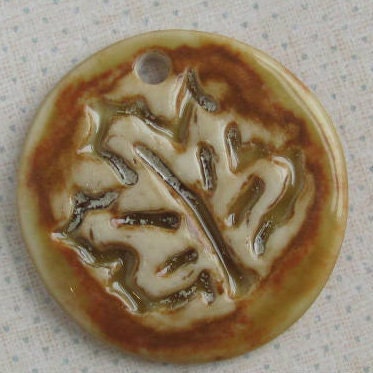 Ceramic Pendant Maple Leaf
Original design
It is created from a stamp that we carved and then pressed into the small slab of clay.
Porcelain Clay
Glazed in a Reddish Brown Glaze
Measured 1 1/2\"
2mm stringing hole
Ready for your design ideas
FREE SHIPPING!
Handmade in my home studio
Thanks for looking!
To return to the main store...
Click Here to Visit My Etsy Shop!