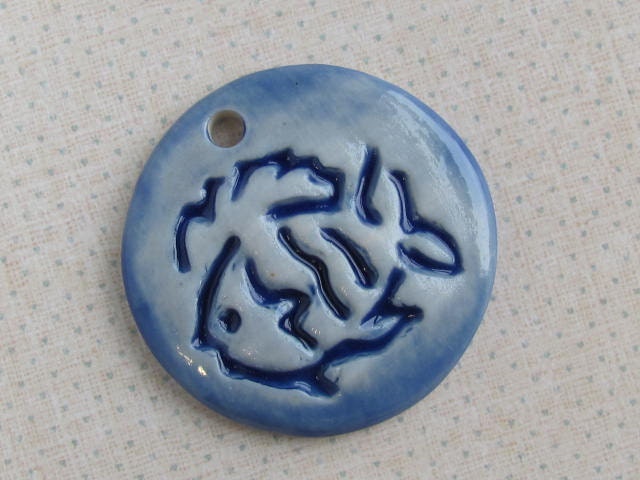 Ceramic Pendant Fishy
Original design
It is created from a stamp that we carved and then pressed into the small slab of clay.
Porcelain Clay
Glazed in Blue
Measured 1 1/2"
2mm stringing hole
Ready for your design ideas
FREE SHIPPING!
Handmade in my home studio
Thanks for looking!
To return to the main store please click here: h...
Click Here to Visit My Etsy Shop!