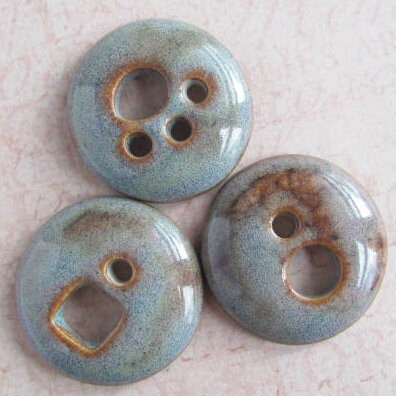 3 Porcelain Buttons- Handmade
Fired to over 2200 * F
Glazed in shades of Blue and Brown.
Glazed front only
Each measures 1 1/2"
Ready for your design idea
FREE SHIPPING! (in the USA)
Handmade in my home studio
Thanks for looking!
To return to the main store please click here: http:www.Marlasmud.etsy.com
Ceramic ...
Click Here to Visit My Etsy Shop!