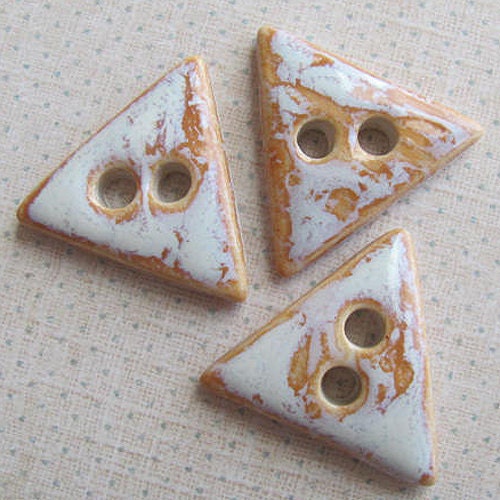 I love making triangular Buttons. So NOT normal! lol
White Porcelain Clay
Fired to over 2200 * F
Shades of Reddish brown and white glaze.
Glazed front only.
Each measures about about 1"
Ready for your design ideas
FREE SHIPPING! (in the USA)
Handmade in my home studio
Thanks for looking!
To return to the main store please click here: http:www.Marlasmud.etsy.com
Click Here to Visit My Etsy Shop!