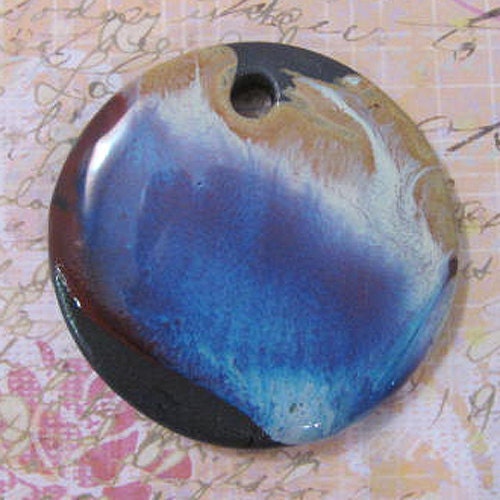 Black Porcelain
Beautiful combination of glazes. They look as if they are still dripping.
Extremely Shiny!
Porcelain Clay
Fired to over 2200 * F
Blue, Brown and Cream glazes
Glazed front and back
It measures 1 3/4"
Ready for your design ideas
FREE SHIPPING! (in the USA)
Handmade in my home studio
Thanks for looking!
To ...
Click Here to Visit My Etsy Shop!